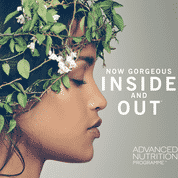 Advanced Nutrition Programme Supplements are naturally gluten-free supplements which are a perfect complement to Environ skincare products.
They come in a range of different vitamins to help you achieve plum and glowing skin from within. These supplements compliment your Environ skincare products and facials.
A range of these products are stocked in the salon.
For more information, please contact me.