Gel polish is ideal if you like that shiny professional manicure look for either a special occasion or all year round. They last 3 times longer and do not chip as easily as ordinary nail polish. Gel polish could last for as long as 21 days. They are available in more than 50 colours and also a French Manicure.
Gel Polish is brilliant on toes, as they last up to 6 weeks; great for holidays!
They dry instantly after your hands have been removed from the gel lamp. Ordinary polishes take much longer to dry and are more likely to smudge.
Always follow aftercare advice for best results.
Please note, I do not do use nail polish for manicure or pedicures.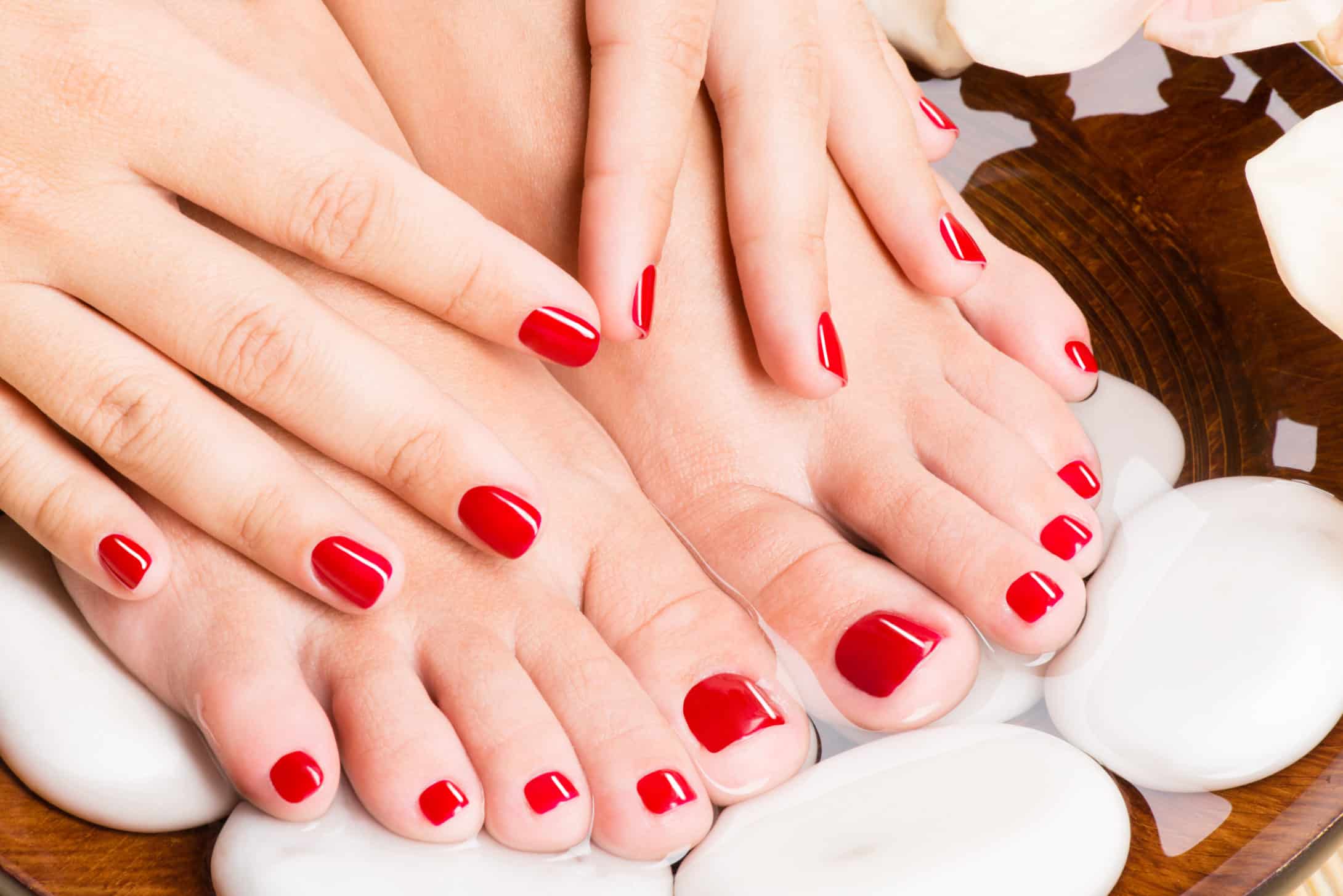 Colour Gel Polish


Cuticle treatment & tidy, nail shape, gel polish application, hand cream

£33.50
French Gel Polish


Cuticle treatment & tidy, nail shape, gel polish application, hand cream

£36.00
Gel Removal before reapplication
+£6.00
Spa Gel Polish Manicure


Hand and arm exfoliation, massage, cuticle treatment and tidy, nail shape, gel polish application

£39.50
Gel Polish Removal and manicure
£21.00
Colour Gel Polish


Cuticle treatment & tidy, nail shape, gel polish application, foot cream

£34.50
Colour Gel Polish and hard skin removal


Cuticle treatment and tidy, nail shape, gel polish application, foot buff, foot cream

£43.50
Spa Pedicure


Removal of hard skin, leg and feet exfoliation, foot soak, massage, cuticle tidy, nail shape, gel polish application

£47.50
Pedicure


without gel polish

£33.00